About Us

For more than 35 years, our family owned and operated business has supplied Malta and Gozo with exceptional amusement machines and unbeatable service. For amusement machines placement in your venue, please get in contact today with ZVM Leisure where we can supply you with pool tables, soccer tables, air hockeys, video game machines, boxing machines, kiddie rides, pinball machines and other coin-operated machines.

Contact us today for an incredible selection of arcade amusement devices. Set up a games room today with the assistance of ZVM Leisure where our experienced team can help you create an innovative and profitable games room. We operate coin operated amusement machines in commercial venues including clubs, bars, family entertainment centers, hotels etc. We can help you no matter what your amusement machines requirements are.


We operate mainly on a simple revenue sharing basis with our business partners, where we furnish and maintain the coin operated machines at no cost to you. We also sell new and preused amusement machines including pool tables, soccer tables, video game machines etc.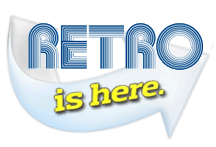 Distributors of
Contact Us