Sale of pre-used SEGA - Confidential Mission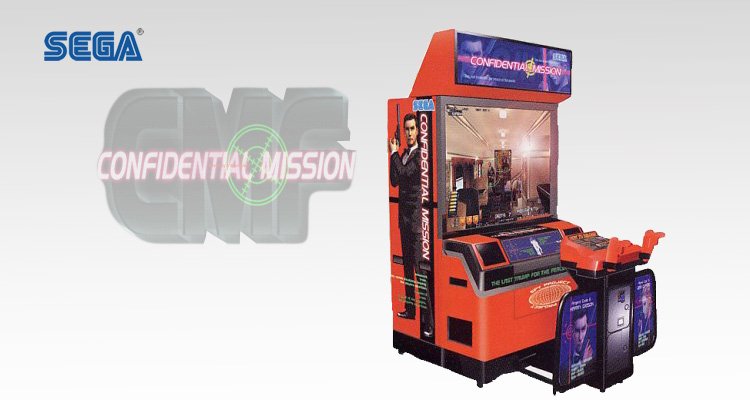 PRODUCT OVERVIEW
Confidential Mission Deluxe is considered as the sequel to SEGA's Virtua Cop series, as it involves the same warning target system. It also adds the rescuing feature from the The House Of The Dead series, in which if you save a particular hostage from danger, a reward will be given.

Players take the role of either a James Bond-type secret agent, the smooth Howard Gibson or his female partner, the sultry Jean Clifford. Confidential Mission Deluxe can be played by either 1 or 2 players. Confidential Mission Deluxe is not just a shoot the up game. The game also involves martial arts, diving and parachuting. The gameplay involves the players in rescue missions using a variety of high tech gadgets.

This preused video game is for sale, for more information please do not hesitate to contact us.
KEY FEATURES OF CONFIDENTIAL MISSION
Monitor 50-inch Mitsubishi, model 50P-GHS91B.

Conversion Class Sega Naomi GD-ROM.

2 Player or single player.

Gameplay Joint.

Controls Optical Gun.

Amplified Stereo Sound with Subwoofer (three channel).