Sale of pre-used SEGA - Daytona USA 2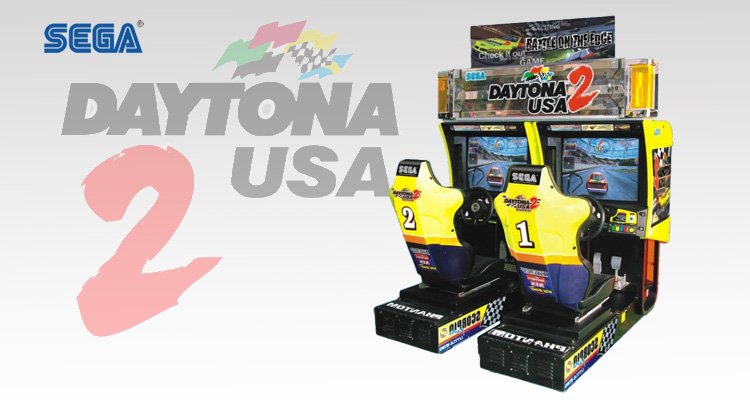 PRODUCT OVERVIEW
Daytona USA 2 is an arcade racing game released by SEGA as a follow up to the extremely successful Daytona USA. The game featured vastly superior graphics, utilizing the Sega Model 3 hardware. The Daytona USA 2 cabinets can be linked together for up to four players.

Daytona USA 2 is a checkpoint-style racing game, featuring realistic physics and multi-player action. It features three different racing tracks, four multiple player views and numerous "secrets". It is a superb racer that will be the benchmark for many years to come.

This preused video game is for sale, for more information please do not hesitate to contact us.
KEY FEATURES OF THE DAYTONA USA 2
Linkable up to 8 players.

Numerous circuits.

Monitor CRT Color 25-inch.

Steering Wheel with Force Feedback.

Shifter 4-position (1/2/3/4).

2 Pedals.

Sound Amplified Stereo (two channel).