Sale of pre-used SEGA/Naomi - Ferrari 355 Twin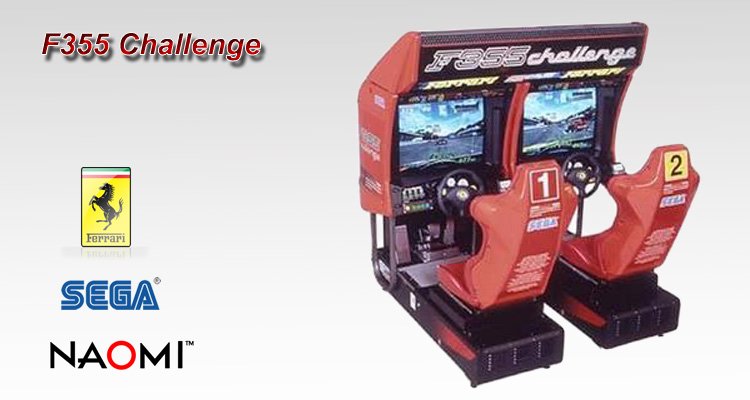 PRODUCT OVERVIEW
This twin cabinet version from SEGA is a popular racing simulator, created in co-operation with Ferrari. Up to 8 players can enjoy the thrills and tension of real time racing by competing in a link race mode with stunning graphics by Naomi.

This preused video game is for sale, for more information please do not hesitate to contact us.
KEY FEATURES OF THE FERRARI 355 TWIN
Linkable up to 8 players.

Training, Free Drive and Race modes.

5 different circuits.

View replay of your race.

Steering Wheel with Force Feedback.

6-position shifter (1/2/3/4/5/R) (Full 5-speed stick shift).

3 Pedals (and 4 Driving assist buttons ABS, Traction Control, Stability Control, and Intelligent Brake System).

Amplified stereo sound with subwoofer (3-channels).