Sale of pre-used SEGA/EA Sports - Nascar Arcade Twin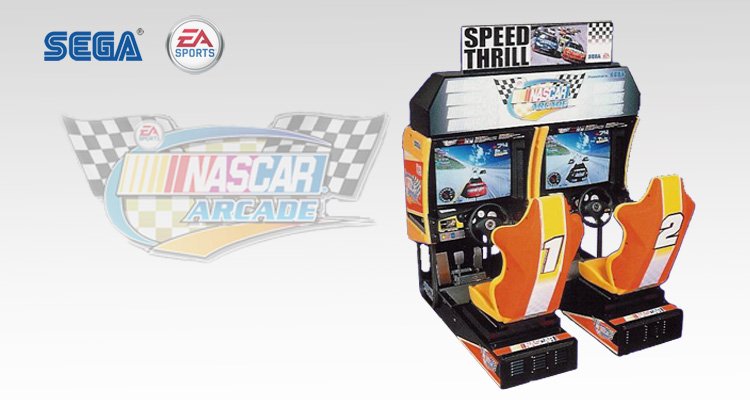 PRODUCT OVERVIEW
Nascar Arcade Twin is a 2 player racing game from Sega/EA Sports. Nascar Arcade Twin lets the player choose a Nascar racer and any course of various difficulty and race a set of laps until time runs out.

Nascar includes drivers like Jeff Gordon, Dale Jarrett, Mark Martin, Rusty Wallace and Dale Earnhardt, this is the game for you. EA Sports Nascar is the first officially licensed Nascar racing game for coin-op.

Player controls include a real racing steering wheel, a four-speed manual or automatic transmission, a view change button, and a brake and gas pedal. The racing sound is delivered through four speakers with two mounted in the dash and two in the headrest. Electronic feedback steering gives players a taste of what it's like to wrestle with an 800 horsepower engine.

The game allows you to test your skills on three of Nascar's most popular tracks, a super speedway, a twisting road course and a short-track oval.

This preused video game is for sale, for more information please do not hesitate to contact us.
KEY FEATURES OF NASCAR ARCADE TWIN
2 Color CRT Monitors.

2 Player game mode or single.

Steering Wheel control with Force Feedback.

Shifter control with 4-position (1/2/3/4).

2 Pedals.

Amplified Stereo Sound (two channel).