Global VR - Need for Speed Underground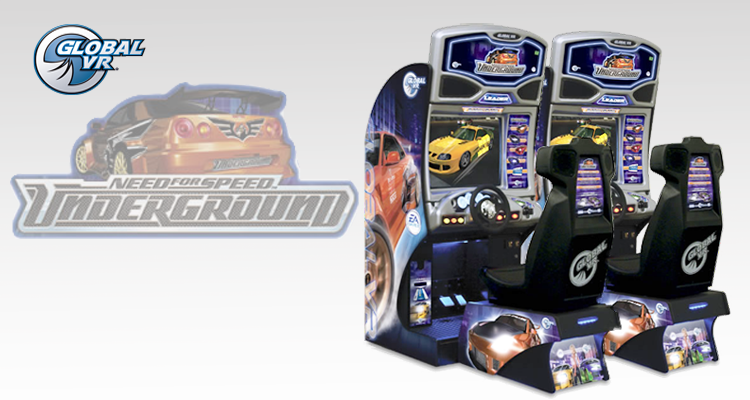 PRODUCT OVERVIEW
Global VR's Need for Speed Underground is the arcade version from Electronic Arts racing hit game and is Global VR's follow-up to its coin-op version of Need for Speed GT. It presents the coin-op community a unique, dynamic player experience with this well-recognized game. Need for Speed Underground introduces the culture of tuned street racing cars and offers licensed cars such as the Toyota Supra, Mitsubishi Eclipse, Nissan 350Z and the Nissan Skyline GTR. There are three modes of play which are the circuit, drag and drift race tracks.

Players can race against computer opponents or local friends in a networked cabinet configuration. The cabinet features force-feedback steering, as well as a six gear manual shifter that can be used if automatic transmission isn't selected. The cabinet's hardware utilizes a 3D-accelerated PC video card with 512Mb RAM.

The cabinets can be wired to the Internet and players' best times can be recorded and ranked against the rest of the world. By using Global VR cards players will be able to enter tournaments, as well as customize their cars and unlock additional game features.
KEY FEATURES OF NEED FOR SPEED UNDERGROUND
2 player linkable game.

Multiple race types, including circuit, drag & drift.

Career Mode allows players to choose their car and compete in a series of 81 races.

Over 25 unique tracks with over 35 variations.

More than 15 top licensed tuner cars.

Players can customise appearance & performance to create their own unique ride.

2 LED 32" widescreen monitors.

Steering wheel with force feedback.

Auto/Manual 6-position Shifter.

2 Pedals.

Stereo Amplified Sound (two channel).