Namco - Time Crisis 4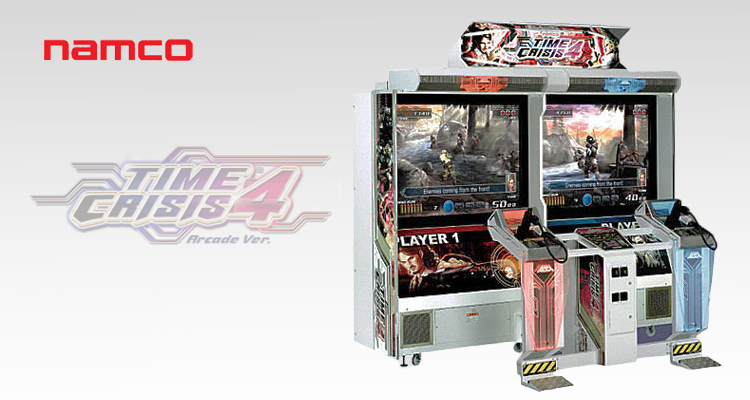 PRODUCT OVERVIEW
The Time Crisis 4 has a different gameplay from the previous series as players can now interact with the gameplay and choose their own pathway through the game. Voice navigation and arrows guide the players on the screen through game objectives including weapon selection. The players choose their way by pointing the gun in one of those directions to view or move in that direction. This allow the players to approach their enemies or move to a better aiming position.

Time Crisis 4 is a coop play with choice of 4 weapons including shot guns, machine guns or rifle but can also be played as a single player. The game flows seamlessly through cut scenes and real-time action. Throughout the game, enemies will attack from all angles and players can change the scene by pointing the gun left or right outside of the monitor..
KEY FEATURES OF TIME CRISIS 4
2 massive 52" Color Back Projection Monitors.

2 Player.

Joint Gameplay.

Controls Optical Gun and pedal.

Sound Amplified Stereo with Subwoofer (three channel).