Namco - Acqua Jet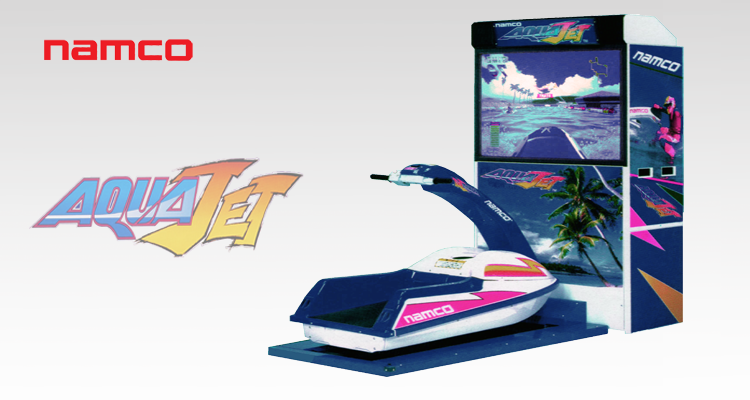 PRODUCT OVERVIEW
Acqua Jet is a jet ski simulator game that allows the player to experience racing on the open waters. The player can select from two race courses, a standard course and an expert course. The jet ski simulator allows the player to experience realism in performing jumps and mid-air tricks. In the expert course players can even submerge with the jet ski after a jump to add to the adrenalin.

This preused retro video game is for sale, for more information please do not hesitate to contact us. .
KEY FEATURES OF ACQUA JET
Name: Acqua Jet.

Manufacturer: Namco.

Year: 1996.

Genre: Simulator.

Gameplay: One player.

CRT: Color VGA resolution.

Controls: Steering.

Sound: Amplified Stereo.

Cabinet Styles: Jet ski simulator.