NSM - Emerald Ice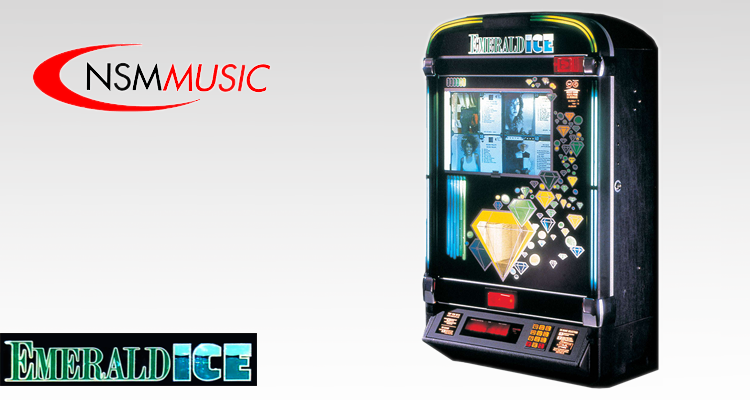 PRODUCT OVERVIEW
The NSM Emerald Ice is a wall mount 100 CD jukebox. This jukebox comes complete with bill acceptor, mounting bracket, 100 CD's and a hand held remote control. The NSM Emerald Ice will look great where ever it is used. Note these models do not have any internal speakers but they can be connected to any high quality 8 ohm speakers.

This jukebox is for sale, for more information please do not hesitate to contact us. This jukebox can be converted to an mp3 jukebox with unlimited selection of songs.
KEY FEATURES OF EMERALD ICE
100 CD capacity with remote control.

Only external speakers.

Can be set to freeplay or coin operated.

Background music by programming the control unit to continuous random play of all songs.

Motor driven paging system for 100 CD title cards.

Microprocessor controlled.

LED display.

Height: 110cm, Width: 60cm, Depth:30cm.

Weight: 83 kg.