Sound Leisure - Americana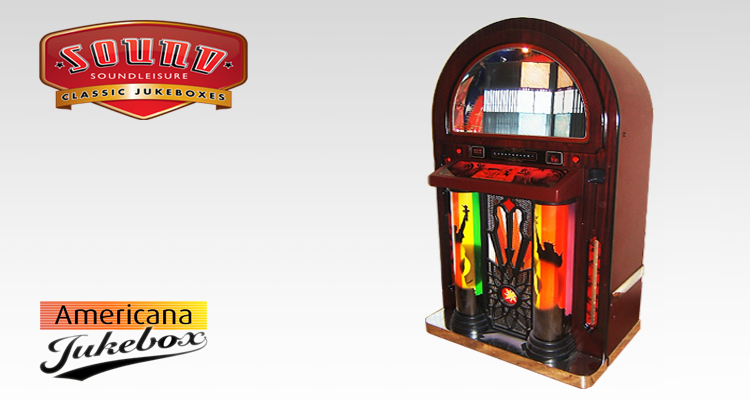 PRODUCT OVERVIEW
The Sound Leisure - Americana jukebox is the best selling model of the Sound Leisure range. The Americana jukebox is an imposing sight, standing considerably above other contemporary jukeboxes, and proudly displaying the most famous emblem of the United States, Lady Liberty, in its two large pilasters.

The most striking feature of the Americana jukebox is its traditional classic design. Another visual feature is the bubblers placed in its two large pilasters. The Americana is equipped with two base speakers and two tweeters housed internally giving an outstanding sound quality.

This jukebox is for sale, for more information please do not hesitate to contact us. This jukebox can be converted to an mp3 jukebox with unlimited selection of songs.
KEY FEATURES OF THE SOUND LEISURE AMERICANA
69 CD capacity with remote control.

4 loud speakers with the ability to add external speakers.

Can be set to freeplay or coin operated.

Background music by programming the control unit to continuous random play of all songs.

Motor driven paging system for 69 CD title cards.

Microprocessor controlled.

LED display.

Height: 155cm, Width: 90cm, Depth:70cm.

Weight: 125 kg.