Namco - Kart Duel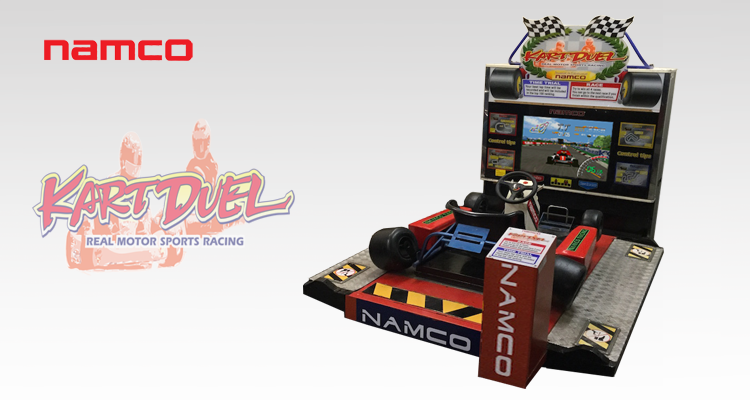 PRODUCT OVERVIEW
Kart Duel is a go-cart racing game from Namco produced in 2000. Kart Duel has two different selectable modes of play race and time trial. In race mode the player has to clear up to four different courses while competing against opposing go-carts. In Time Trial mode the player has to race against the clock without any opposing go-carts.

This preused retro video game is for sale, for more information please do not hesitate to contact us.
KEY FEATURES OF KART DUEL
Name: Kart Duel.

Manufacturer: Namco.

Year: 2000.

Genre: Racing.

Gameplay: One player.

CRT: Color VGA resolution.

Controls: Steering wheel, throttle and break pedal.

Sound: Amplified Stereo.

Cabinet Styles: Seating position.