SEGA - Daytona USA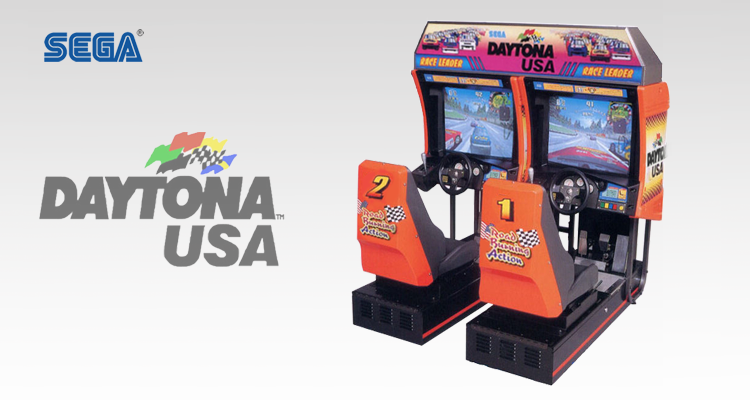 PRODUCT OVERVIEW
Daytona USA Twin is a high-speed car racing game that allows the players to choose from four dynamic viewpoints to get a true racing perspective. Car control allows drifting, controlled braking, four-wheel drifts and acceleration to keep the lead. Players can choose between manual or automatic gearbox. Daytona USA is one of SEGA's top racing titles, thanks to its different tracks for drivers of all skill levels, hi-speed gameplay and competitive head-to-head multiplayer options. The game's iconic soundtrack is instantly recognizable to SEGA and racing fans everywhere.

This preused retro video game is for sale, for more information please do not hesitate to contact us.
KEY FEATURES OF DAYTONA USA
Name: Daytona USA.

Manufacturer: SEGA.

Year: 2000.

Genre: Racing.

Gameplay: One/Two players.

CRT: Color VGA resolution.

Controls: Steering wheel, throttle and break pedal.

Sound: Amplified Stereo.

Cabinet Styles: Seating position.