Midway - Offroad Challenge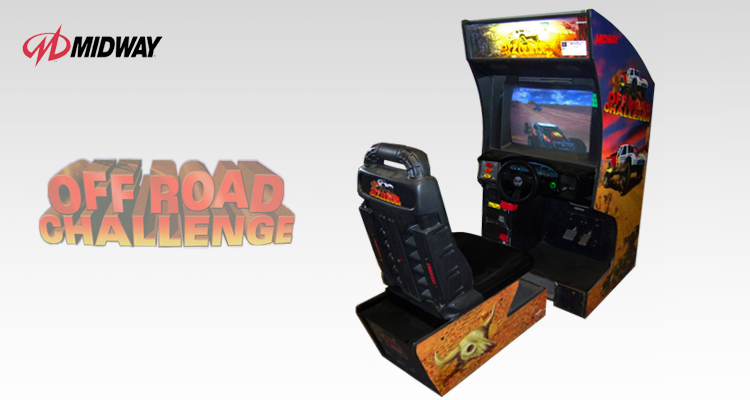 PRODUCT OVERVIEW
Off Road Challenge is an off road driving game from Midway produced in 1997. The player can choose from a variety of off-road vehicles and race around the country attempting to finish the race ahead of the other drivers. If two machines are linked, one of the other cars can be controlled by another player.

This preused retro video game is for sale, for more information please do not hesitate to contact us. .
KEY FEATURES OF OFFROAD CHALLENGE
Name: Offroad Challenge.

Manufacturer: Midway.

Year: 1997.

Genre: Offroad racing.

Gameplay: One/Two player.

CRT: Color.

Controls: Steering, Shifter: 4-position (1/2/3/4), 2 pedals (Throttle, Brakes).

Sound: Amplified Mono.

Cabinet Styles: Seating position.