Gaelco - Radical Bikers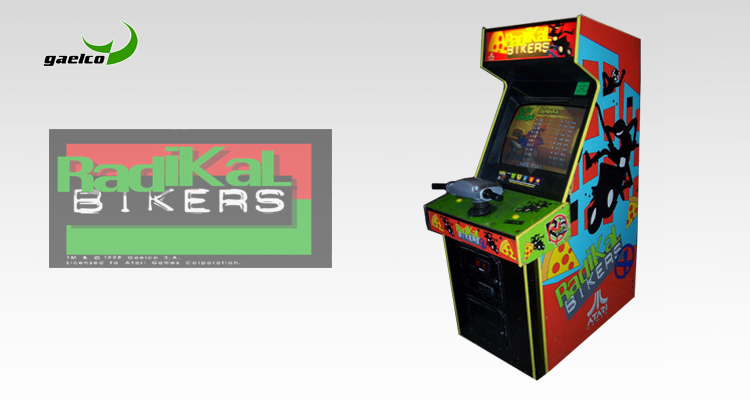 PRODUCT OVERVIEW
Radikal Bikers is a motorcycle racing game where you play a pizza delivery man who tries to deliver pizzas to a selected destination before your opponent does. Some features of the game are the pick up bonus items which lead to extra power or speed.

Radikal Bikers was produced by Gaelco in 1998 and was licensed to Atari which is why you'll see Atari trademarks on the cabinet.

This preused retro video game is for sale, for more information please do not hesitate to contact us.
KEY FEATURES OF GAELCO RADICAL BIKERS
Name: Radikal Bikers.

Manufacturer: Gaelco.

Year: 1998.

Genre: Racing.

Gameplay: Single player.

CRT: Color.

Motorcycle Controls: Steering, Throttle, Brakes.

Sound: Amplified Stereo (two channel).

Cabinet Styles: Upright/Standard.