SEGA - The House Of The Dead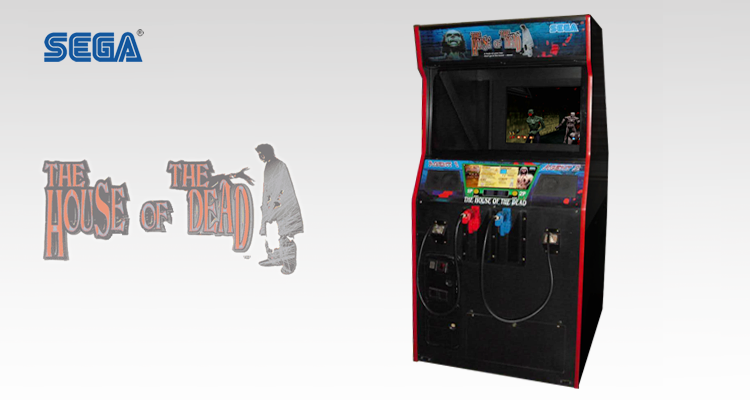 PRODUCT OVERVIEW
The House of the Dead is the first of a series of four horror themed shooting games released by SEGA under the same name in 1997. The House of the Dead allows the players to make their own way through a haunted mansion filled with the undead and other nasty creatures. The aim of the game is to kill all of the crazed zombies. The player can blow off any of the enemy body parts although blowing off their heads is the fastest way of killing them. The House of the Dead story line unfolds according to the player's actions so that each game holds new discoveries and is totally interactive.

This preused retro video game is for sale, for more information please do not hesitate to contact us.
KEY FEATURES OF THE HOUSE OF THE DEAD
Name: The House Of The Dead.

Manufacturer: SEGA.

Year: 1997.

Genre: Shooting Game.

Gameplay: One/Two players.

CRT: Color VGA resolution.

Controls: Gun with reload.

Sound: Amplified Stereo.

Cabinet Styles: Upright/Standard.