Midway - Cruisin USA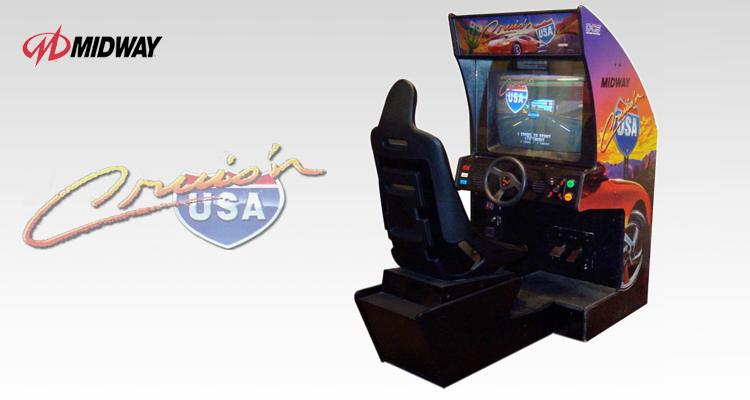 PRODUCT OVERVIEW
Cruis'n USA is a fun car racing game that lets the player race across various cities in the USA against 9 other cars. If two machines are linked, one of the other cars can be controlled by another player. The gamepaly emphasis is more on fun versus being a real driving simulator. Cruis'n USA was produced by Midway Games in 1994.

This preused retro video game is for sale, for more information please do not hesitate to contact us. .
KEY FEATURES OF CRUISIN USA
Name: Cruisin USA.

Manufacturer: Midway.

Year: 1994.

Genre: Racing.

Gameplay: One/Two player.

CRT: Color.

Controls: Steering, Shifter: 4-position (1/2/3/4), 2 pedals (Throttle, Brakes).

Sound: Amplified Mono.

Cabinet Styles: Seating position.