Wurlitzer - New Orleans II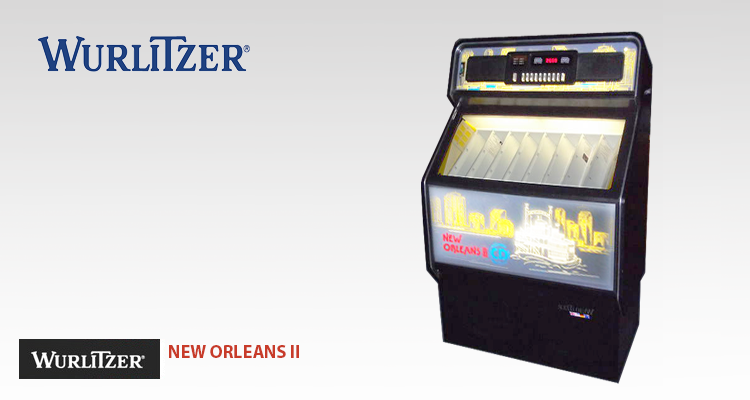 PRODUCT OVERVIEW
The Wurlitzer - New Orleans II jukebox cabinet is themed for the city of New Orleans and the Mississippi river. This jukebox is equipped with a 100 CD changer which gives the user a selection of around 2000 song titles. The Wurlitzer - New Orleans II has a 400 watts amplifier and produce high quality sound.

This jukebox is for sale, for more information please do not hesitate to contact us. This jukebox can be converted to an mp3 jukebox with unlimited selection of songs.
KEY FEATURES OF THE WURLITZER NEW ORLEANS II
100 CD capacity with remote control.

6 loud speakers with the ability to add external speakers.

Can be set to freeplay or coin operated.

Background music by programming the control unit to continuous random play of all songs.

Motor driven paging system for 100 CD title cards.

Microprocessor controlled.

LED display.

Height: 152cm, Width: 120cm, Depth: 80cm.

Weight: 157 kg.