SEGA - Rad Mobile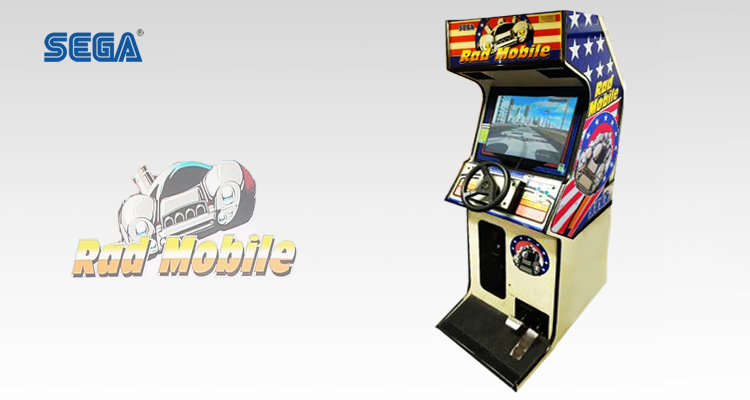 PRODUCT OVERVIEW
Rad Mobile engages the player in a non-stop road race across the USA. The player has to avoid crashing into traffic and avoids police cars under a time limit. Only one car is available to play, a Ferrari 330 P4 prototype. Racing is against fifiteen computer controlled opponents in generic cars. During some of the courses the player has the opportunity to activate different controls, which include headlights for night driving and windshield wipers during rainstorms. If the player does not activate these controls when prompted, effects such as a restricted view of the road or a wet windshield will occur.

This preused retro video game is for sale, for more information please do not hesitate to contact us.
KEY FEATURES OF RAD MOBILE
Name: Rad Mobile.

Manufacturer: SEGA.

Year: 1991.

Genre: Racing.

Gameplay: One player.

CRT: Color.

Controls: Steering wheel, throttle and break pedal.

Sound: Amplified Stereo.

Cabinet Styles: Upright/Standard.